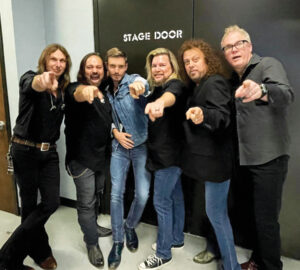 7 BRIDGES, one of the greatest EAGLES tribute bands in America, is coming to the Destin-Fort Walton Beach Convention Center February 18, 2023. This concert event will feature four hours of fantastic, nostalgic, classic music from Three of the best bands in America performing on the FLORIDA POWER AND LIGHT STAGE. Doors open at 2 p.m. with the first band, Brandon Day and Tyan Schor opening the event, followed by the awesome PARADISE BAYOU BAND playing your favorite Classic Country, Rock and Roll and Motown dance tunes from 4:30 to 6 p.m. as they bring The ISLAND DANCE PARTY to Fort Walton Beach. From 7 to 9 p.m., the 7 BRIDGES Eagles Tribute Band will take the stage and thrill fans with one of the absolute best ultimate Eagles experiences in America.
This event will also have 12 to 15 vendors offering T-shirts and other collectibles as well as Corporate Business Vendors with information and special offers on all their products and services. After you check in before the bands start, and during breaks, you will have time to browse the vendor and food sections and get some great bargains, food and beverages featuring festival food such as snow cones, cotton candy, specialty popcorn, sandwiches, chips, desserts, sodas, water, tea and alcoholic beverages.
More Information and TICKETS ON SALE NOW at www.ParadisePromotionsFL.com. General Admission seats: $25 in advance and $30 at the door. Reserved Table Seats are $40 to $50, VIP, upfront seats with a meal and a T-Shirt are $75. We expect this event to be sold out. So, get your tickets early.