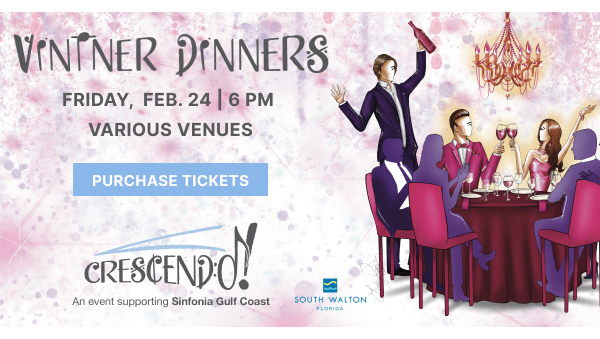 By Kenneth Books
In the late 1990s, three teenagers ran their hearts out as members of the Fort Walton Beach High School cross-country team. Today, all three – Mike Lowe, Ken Dwyer and Austin White – are colonels in the armed forces. Lowe and White are in the Air Force, while Dwyer is in the Army.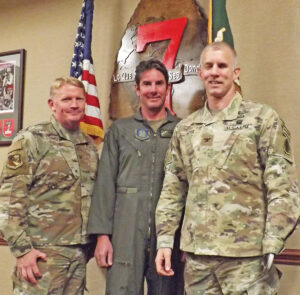 "Austin was the fastest by far," said Dwyer. "Mike was the smartest. I was average."
Lowe, 45, the oldest of the trio as a 1994 graduate, works in special operations, flying various aircraft, including the Talon 2, which is his current ride. He's served tan, Iraq, the Philippines and South America. "I deeply love to fly around Asia," he said. Born to a military family, and growing up in the area, serving in the military seemed almost a no-brainer, so he joined shortly after earning a bachelor's degree in business from the University of Florida. He now serves as the Vice Wing Commander of the 919th Special Operations Wing. He and his wife, Rebeca, have been married for 17 years and have a daughter, Sarah, a junior soccer player at Niceville High School.
White, 45, also comes from an Air Force family, although he didn't enlist right away. After his graduation from the University of Alabama, he spent a year as a stockbroker before he realized that life wasn't for him. So, in 2001, he joined the Air Force Reserve and says his favorite station is right here at Duke Field. "My family is here; my son is here," he said. His son, Roland, 14, is a freshman at Fort Walton Beach High School.
Dwyer, 46, joined the Army as an infantry officer in 1999. But after four or five years, he said, he switched to Special Operations. He spent four tours in Afghanistan, where, on his third tour, he was struck by a rocket-propelled grenade, costing him his left arm and left eye. The Special Operations crest is embedded in his artificial left eye to remind him that it's all about the team. He married Jennie in 2000, and has a son, Tim, 19, at Appalachian State, and a daughter, Julia, who is a sophomore at Niceville High School.
But the tie that bind these three colonels comes largely from their high school cross-country coach, Don Henderson, who instilled many values in them, along with Assistant Coach Keith Jowers.
Every physical event, he'd tell anyone who's cutting corners, "You're only cheating yourself," Dwyer said. "He definitely influenced all our lives."
Henderson died last year. Many cross-country runners from many classes attended his memorial.
"He taught teamwork," said Lowe. "He was almost a father figure."
While their military careers have taken each colonel to a variety of places, some enjoyable and others merely tolerable, growing up in Fort Walton Beach was a major factor in their military service.
"Growing up in a community that supports the military, seeing kids whose parents are military, you could just tell," Lowe said.
Lowe and White plan to retire from the Air Force early next year, while Dwyer said he's in it for the long haul, although he has no plans to try to get a general's star. Currently, he speaks to soldiers on building resiliency through adversity. "All of us in our lives are going to suffer speed bumps and obstacles," he said. "How you handle it shows what kind of character you have."
Don Henderson would agree.