By Doug Stauffer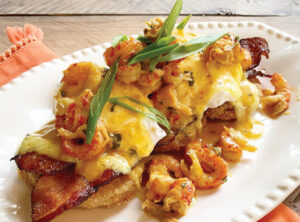 Crackings, a breakfast, brunch and lunch restaurant in Destin, has been making waves in the restaurant scene. The establishment was recently named one of the top 100 restaurants in Florida by Yelp, a popular review website. In fact, it was number 27! This is a significant achievement for any restaurant, as Florida is home to excellent dining destinations.
What makes Crackings so special? According to customer reviews, it's the consistent quality of the food and service. Diners rave about the restaurant's fresh food, including seafood, which is always cooked just right. Others appreciate the friendly and attentive service, which makes them feel right at home.
Crackings is a family-owned restaurant by the Green family – owners Tommy and Marcia Green, with their son, Preston, as manager. "I didn't realize just how big this was. I knew it was a big thing, but I didn't realize how many people pay attention to it," said Preston. In addition to its excellent food and service, Crackings boasts a beautiful Destin location at Ninety Eight Palms.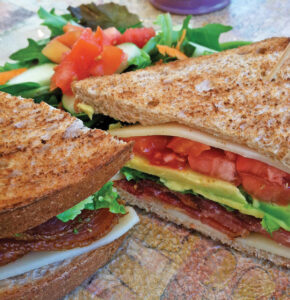 "On March 27 we hit our five-year anniversary of rebranding," Marcia said. "It's our five-year birthday for Crackings, but 25 years in the business." "We've won Best in Destin ever since we've turned to Crackings," Tommy said.
"But you cannot talk about the success of the business without talking about God … because Tommy and I had no experience coming into the business," Marcia said. Tommy, a charter boat captain for years, heard God say they needed to enter the restaurant business. "We were obedient, and he equips the ones he calls," Marcia said.
The restaurant's success can also be attributed to its active presence on social media. It has a strong following on Facebook, where it regularly posts updates about its menu items and events. The page also allows customers to share their experiences and leave reviews.
You will find me and 30-plus other veterans at Crackings each Thursday for breakfast. The Crispy Warriors have a standing tradition of gathering around the table to enjoy great food and company. At 7:30, we veterans gather at the restaurant, with Ansley's smiling face greeting us as she serves our favorite dishes. The table is set with her special touch, making the veterans feel welcome.
As we enjoy our meal, we appreciate the tales of honor, bravery, and duty, passed down from years of service. It's a time of fellowship where we can catch up with old friends, share laughs, and discuss current events. For the Crispy Warriors, this weekly breakfast is more than just a meal; it's a chance to honor our past and connect with one another in the present.
If you're planning a trip to Destin, be sure to check out Crackings' menu on its website or Facebook page. And if you've already had the pleasure of dining at this restaurant, be sure to leave your own review to help spread the word about this gem.