Hits: 0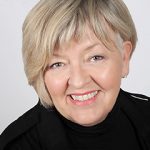 By Gail Pelto, Realtor
The real estate market in the Destin/Miramar Beach area has seen a lot of changes in recent months. With the current housing inventory at 3.98 months, and the average days on the market before going under contract year-to-date at 72, it's clear the market is shifting. In fact, in April, the average days on the market was 137, which is a significant increase from earlier in the year.
So, what's causing these changes? There are a few factors at play. For one, the demand for homes in the area has remained high, while the inventory of available homes has been relatively low. This has led to a competitive market, with many buyers vying for a limited number of homes.
Spring and summer are the busiest seasons for home sales. With warmer weather and longer days, more potential buyers are out and about, looking for their dream home. If you're planning on selling your home, it's important to understand the benefits of home staging and how it can help you sell your home. When done right, it can help you sell your home faster and for a higher price.
Here are some home staging tips to help you sell your house:
1. Declutter and Depersonalize
The first step in home staging is decluttering and depersonalizing. This means removing personal items such as family photos, personal collections and memorabilia. You want to create a neutral canvas that allows potential buyers to imagine themselves living in the space.
Remove any unnecessary items from your home and organize what's left. Keep in mind that less is more when it comes to home staging. A clutter-free home feels more spacious and inviting.
2. Clean and Repair
A clean and well-maintained home is more appealing to buyers. Make sure your home is spotless by deep cleaning carpets, floors, walls, and windows. Hire a professional cleaning service if necessary.
Repair any visible damage such as cracks, holes and leaks. Consider repainting walls and refreshing the grout in your bathroom and kitchen. Small repairs can make a big difference in the overall appearance of your home.
3. Enhance Curb Appeal
First impressions are crucial, so make sure your home's exterior looks inviting. This means enhancing curb appeal by cleaning up the yard, trimming hedges and trees, and adding potted plants or flowers. Consider painting the front door or adding a new mailbox to add a pop of color.
4. Stage Key Rooms
Focus on staging the key rooms in your home, such as the living room, kitchen, and master bedroom. These are the rooms that potential buyers will spend the most time in, so make sure they are staged to perfection.
Arrange furniture in a way that highlights the space and creates a natural flow. Add decorative touches such as throw pillows, artwork, and plants to make the space feel more inviting.
5. Use Neutral Colors
When it comes to home staging, it's best to use neutral colors. This allows potential buyers to imagine themselves living in the space without being distracted by bold colors or patterns. Stick to neutral colors such as beige, gray or white for walls, furniture and accessories.
6. Let in Natural Light
Natural light can make a space feel more open and inviting. Make sure your home is well-lit by opening curtains and blinds and turning on all the lights. Add lamps or other light fixtures if necessary.
In conclusion, home staging is an effective way to make your home stand out in a competitive real estate market. By decluttering, cleaning, repairing, enhancing curb appeal, staging key rooms, using neutral colors, and letting in natural light, you can create a space that is visually appealing, functional, and inviting. With these tips, you can sell your home faster and for a higher price.
Overall, home staging is an important part of the home-selling process, especially during the busy spring and summer seasons. By creating an inviting and memorable atmosphere, and showcasing the full potential of your home, your home will stand out as the best to potential buyers in a sea of options!
Need help? Call or email me, I'm here to assist: Gail.Pelto@KW.com, (850) 374-0454.