Hits: 3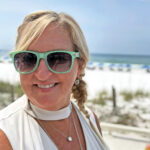 By Lori Leath Smith, Destin Life Publisher
One of my very best friends sent me the following wise words that has changed my thinking:
Replacing "I'm Sorry" with "Thank You"
I'm sorry I'm late. — Thank you for waiting on me.
I'm sorry I've been so needy lately. — Thank you for being there for me.
I'm sorry to ask you for another favor. — Thank you for helping me out.
I'm sorry I made a mistake. — Thank you for pointing out my mistake.
I'm sorry but I can't make it tonight. — Thank you for inviting me.
I'm sorry for being emotional. — Thank you for loving me.
I'm sorry that I've been distant. — Thank you for being understanding.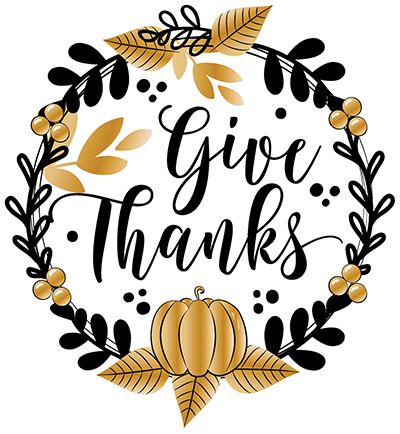 Did you notice that the common theme is "how" you look at life: situations, circumstances, family, friends? Will you respond positively or negatively?
The times I've worked or carried on with a smile, are the times my thoughts have been pointed in the right direction; that approach almost forces me to think about the many "thanks" in my life. And when I do, the results are amazing.
It's been said that people who live with a thankful spirit live longer, sleep better and have better success and happier lives, despite their circumstances. It's simply an ongoing attitude.
In this Thanksgiving season, Destin Life asked, "What are you thankful for?"
"On behalf of our agency, we are thankful for the great citizens we are so blessed to serve. I am honored to be your Sheriff. "
~ Sheriff Eric Aden, Okaloosa County Sheriff's Office
In today's world at times, it can be hard to find something to be thankful for but in reality, it's all around us. I am thankful for the country we live in, the community we serve, and the people we help make their financial journey a little easier.
~ Todd Scali, First National Bank Market President/SVP
I'm grateful for our ever-growing Emerald Coast art scene … and being able to play a small role in it.
~ Zandra Wolfgram, Mattie Kelly Arts Foundation/Sinfonia Gulf Coast
Things don't always go as planned, but I'm "thankful" for the ability to find the good in every day.
~ Kim Schneider, ASID, Coastal Design
I am endlessly thankful for my wife and our family. I cherish every moment realizing how fleeting those moments truly are.
~ Greg Durette, Florida Health Connector
I'm grateful for Jesus, my wife Anna, and our son Samuel. Serving others, in the Army, in a non-profit, and coaching. A life well lived!
~ Bill Mason, Rocket Fuel Coach
We are so thankful for such a wonderful support system around us as we prepare to bring our first child into the world. Our baby girl is due just after Thanksgiving, and we are so excited and thankful for everyone's love and support
~ Trenton & Emily Bainbridge, Emerald Coast Theatre Company Managing Director and Patron Relations Manager
I am thankful to be living in the Florida Panhandle with wonderful friends and neighbors. Opportunities for work and recreation make this a special place.
~ Barbara Palmgren, Museum Trustee, Heritage Museum of Northwest Florida
At Freedom Life Compass, Inc., we are thankful for our local churches, Crosspoint and Manna Church for their generous support at making the Freedom House a reality!
~ Stephanie Wedel, President, Freedom Life Compass
I'm thankful for my loving, funny, strong-willed family, for sunshine, for ocean water, and for the unendingly patient love of God.
~ Stephenie Craig, LCSW, Journey Bravely Coaching & Counseling
I am grateful God gave me such a loving, caring mom. I am thankful for the moments mom and I share, moments that will one day be the sweetest of memories.
~ Julie Porterfield, CEO Emerald Coast Children's Advocacy Center
I'm thankful for a happy, healthy family that always makes time for one another despite being geographically separated, and for the friends that have become family in the Destin community.
~ Kate Mikos, Dir. of Marketing & Communications, Destin Charity Wine Auction Foundation
Super thankful for the increasing support from area locals and local business owners towards my community projects and endeavors. It is overwhelming and I am humbled. Thank you and God bless!
~ Patricia Lee, Owner: www.Destinites.com Destinites, Inc.
We are thankful for the generous hearts of our supporters that allow us to continue helping children in need in Northwest Florida.
~ Destin Charity Wine Auction Foundation
I'm thankful for this amazing life God has given me with all its surprises, hardships, laughter and tears. Without these I might have missed out on the wonder and love I have experienced. I'm also thankful for all those who have shared this life with me.
~ Kay Leaman, HealthyDay HealthyLife
I am thankful for my family and my friends. I lost my beloved stepfather earlier this year to cancer, and then my aunt, and it was hard on our family, but I am grateful that we all stuck with each other and helped each other to heal. I am grateful for my friends, for my wonderful job, and my home. The people that we love will not always be there, and so we need to spend as much time with our loved ones as we can while we still can.
~ Julie A Martin, Client Advocate, Abora Insurance Group
"As a pastor, father, and husband, I'm deeply thankful for the unwavering faith and love of my congregation, family and God in these challenging times."
~ Pastor Doug Stauffer, Faith Independent Baptist Church, Writer
I am thankful for the love and support from my beautiful -and equally brilliant- wife, Laura Hussey Estell, along with that of my three wonderful children, Channing, Blake and Bentley. However, along with that I'm eternally thankful for the immense love and grace of our savior Jesus Christ and His remarkable impact in our lives daily… what we see, and what we discover as we grow.
~ Will Estell, Writer, Creator, Media and Real Estate Consultant
I give thanks to live in an area that is home to those who have served our nation and is blessed by God's creation. Happy Thanksgiving.
~ Okaloosa County Commissioner Carolyn Ketchel
I'm thankful for the blessings that came through getting cancer. Relationships were mended and I saw my community activate in ways I couldn't imagine.
~ Michelle Ruschman, Life Media Writer