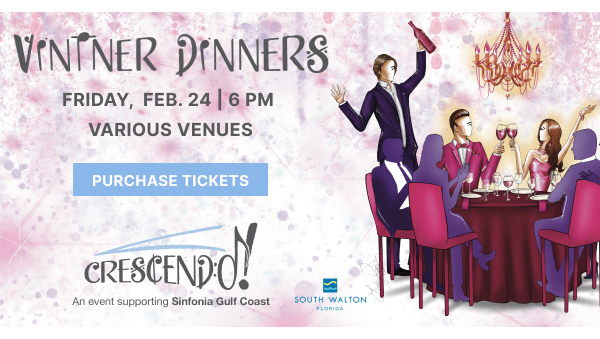 The Florida Fish and Wildlife Conservation Commission (FWC) recently named the winners of the summer-long, statewide, lionfish tournament which ended Sept. 6 and two Okaloosa County residents placed first and second in the 7th Annual Lionfish Challenge.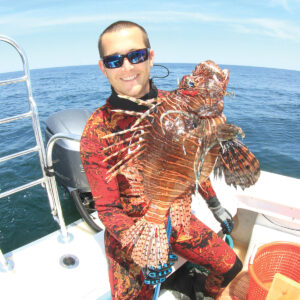 Congratulations to Isaac Jones who won first place in the recreational division with 1,018 lionfish; and local Alex Fogg, coastal resource manager for Okaloosa County, who won second place in the commercial division with 1,090 pounds of lionfish, just 2 lbs. shy of the division winner.
In just three months, nearly 200 divers searched and removed thousands of lionfish from our waters – bringing in a whopping 25,299 lionfish, the most since 2018. Further, this year's tournament broke the record for the most participants in the program's history with 707 registered divers.
The Lionfish Challenge, an FWC program, is sponsored by FloGrown, and open to competitors throughout Florida. It challenges divers to kill lionfish, an invasive species that threatens to crowd out native fish. Since they're covered in venomous spines that can inflict painful stings, harvesting them usually requires a spear or slingshot, although nets are also allowed. The goal is for participants to remove as many lionfish as they can in just 3.5 months. It's free to enter and participants can compete for the title of the Lionfish King/Queen or Commercial Champion anywhere in Florida.
Lionfish can be found year-round off our coast, though no one really knows how they arrived. Native to the Red Sea and the Indo-Pacific, there's a theory that aquarium owners have been releasing them from home aquariums for about 25 years. (Source: National Oceanic and Atmospheric Administration)
According to the FWC, lionfish are known to prey on more than 70 marine fish and invertebrate species. They also compete for food with native predatory fish such as grouper and snapper, which are vital to the commercial fishing business.
Winners:
Recreational Division
Lionfish King (first place, Recreational Division): Isaac Jones, Okaloosa County – 1,018 lionfish
Second place Recreational Division: Baye Beauford, Duval County – 863 lionfish
Third place Recreational Division: Helen Rodney, Broward County – 800 lionfish
Commercial Division
Commercial Champion (First place Commercial Division): Paul DeCuir, Gulf Shores, Ala. (dives Escambia County) – 1,092 pounds of lionfish
Second place Commercial Division: Alex Fogg, Okaloosa County – 1,090 pounds of lionfish
Third place Commercial Division: Isidoro Bedoya, Duval County – 1,008 pounds of lionfish