Hits: 0
By Anna Fisher, Associate Artistic & Education Director, Emerald Coast Theatre Company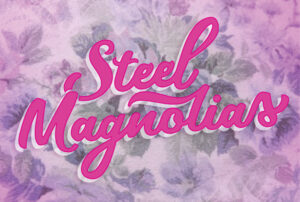 Shoulder pads, Aqua Net bangs, and neon blazers only came in large and extra large, and President Ronald Reagan dominated the media. Anytime you turned on the radio, you either got rick rolled or serenaded by Whitney Houston. It was also the year that playwright Robert Harling gifted the world with the timeless story of "Steel Magnolias" in a successful three-year off Broadway run from 1987-1990.
Harling wrote the play as a tribute to his late sister Susan, who died in 1985 of complications due to diabetes. The playwright based the small town and its inhabitants on his own home town of Natchitoches, La., and insisted that the 1989 film version be produced there as well.
Some of the best one liners ever spoken originated with this play. Eternally grumpy Oiuser quips, "Don't try to get on my good side…I no longer have one" and "I'm not crazy…I've just been in a very bad mood for 40 years."
Then there's Clairee, our southern magnolia with a razor sharp wit who observes, "The only thing that separates us from the animals is our ability to accessorize."
You will have a chance to experience all of this southern sass, humor and heartache on February 24-March 5th when Steel Magnolias opens at Emerald Coast Theatre Company.
We are very excited to welcome back UWF professor, playwright and steel magnolia Marci Duncan as director for this classic girl's-night-out show.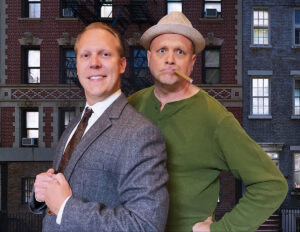 But don't wait until February to visit ECTC! You can catch Marci on stage in January in Dissonance, a new work she has written and produced in collaboration with Kerry Sandell. Other great January shows include Odd Couple with Jason Hedden and Nathanael Fisher making another appearance on stage together, The Last Five Years featuring Rebeca Lake and Carl Hendin, and our very own Shirley Simpson as funny gal Minnie Pearl. Other storyteller events in February and March include The Flight of Jackie Cochran performed by local playwright and actress Nancy Hasty, and Bruce Collier is back with his spot on one man show Winston Churchill: Through the Storm. Winter at ECTC stays warm with The Golden Age of Hollywood Valentine's Day cabaret fundraiser as well. We have everything you need to fight the two (maybe three) months of cold winter blues we have here on the Emerald Coast.
As Clairee says, "If you can't say anything nice about anybody, come sit by me." There's no better place than Emerald Coast Theatre Company to catch a show and catch up with friends. If you don't make time for that, well, bless your heart.