Hits: 0
The Northwest Florida Symphony Orchestra, Todd Craven, Music Director/Conductor Featuring the Northwest Florida Symphony Chorale, Darrin Scott Isaac, Music Director Soloists: Stephanie Riegle, flute and Katie Ott, harp
Works by W.A. Mozart, Matthew Fossa and Maurice Duruflé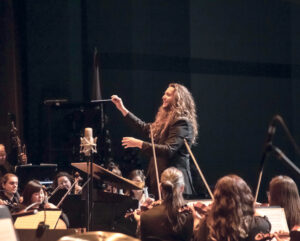 Experience the beauty of the famous Requiem by French composer Maurice Duruflé performed in the perfect spiritual and ambient setting of the Resurrection Catholic Church with a full 65- piece chorale and orchestra.
The first half of the program highlights principal musicians from the NFSO: the premiere of a new work by principal oboist Matthew Fossa and a performance of the magical Concerto for Flute and Harp by Wolfgang Amadeus Mozart, featuring Stephanie Riegle and Katie Ott.
Saturday, May 13, 2023
The performance is at 7:00 p.m.
Tickets: $25
Call the Mattie Kelly Arts Center box office at (850) 729-6000 or visit mattiekellyartscenter.org.
Tickets also available for purchase the day of the performance at Resurrection Catholic Church, Miramar Beach, FL