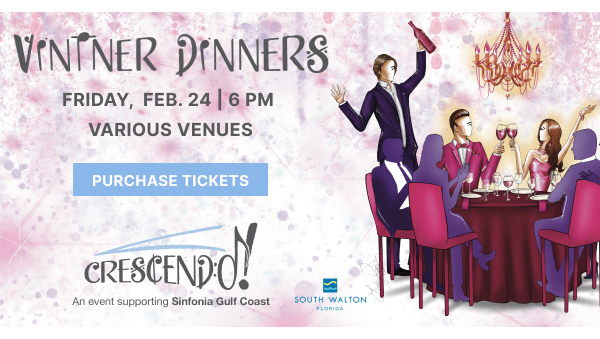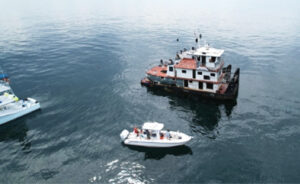 In Okaloosa County, an artificial reef is a fun and satisfying site for fishing, diving and snorkeling that is easily accessible for us all. Our area's artificial reefs consist of anything from concrete piles to specifically designed modules and even large shipwrecks.
Our area has one of the most active artificial reef programs in the nation. Each year, more artificial reefs are deployed off our coast.
MISS NELLIE and CORDONAZO Deployed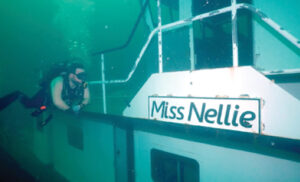 Over the past few weeks, the Coastal Resource team successfully lead another two reef deployments — the MISS NELLIE and CORDONAZO. On August 23, the MISS NELLIE was deployed about 21 nautical miles southeast of the Destin East Pass. You can find the donated tugboat sitting on the bottom of the Gulf of Mexico about 112-feet down. This 62.5-foot vessel will provide habitat for marine life, as well as an excellent dive and fishing spot. And on September 7, 2022, the CORDONAZO was deployed approximately 14.8 nautical miles south of Destin's East Pass. The 67-foot sailboat caught fire and was donated to Okaloosa County to become a part of the artificial reef program.
Upcoming Deployments
Destin-Fort Walton Beach Tourism's Coastal Resource Team is in the process of preparing several new vessels for deployment (dates and precise locations TBD).
· 1,000 tons of concrete was donated by Destin Water Users, Eglin Airforce Base and local stakeholders to be deployed as a large pile.
· The 100-foot supply vessels ATLANTIS and CYCLOPS will be inspected with a possible deployment soon.
· The 190-foot MANTA and DOLPHIN research vessels are currently being prepared for a late September deployment.
· AJ's Seafood & Oyster Bar donated a 70-foot sailboat that was previously used for sunset and dolphin cruises. The boat should be deployed before the end of the year and will be the start of "Boatyard West."
MISS NELLIE Coordinates: 30° 07.916' N, 86° 17.512' W
CORDONAZO Coordinates: 30° 08.346'N, 86° 33.882'W
Check out an amazing 3D interactive model of a recent deployment on www.destinfwb.com/explore/ecotourism-hotspots/artificial-reefs, courtesy of ReefSmartGuides.com. Visit destinfwb.com.