Hits: 2
One of the most memorable lines in the classic novel The Old Man & the Sea is "Everything about him was old except his eyes and they were the same color as the sea and were cheerful and undefeated." Written in 1952, this memorable book won the Nobel Prize for literature in 1954.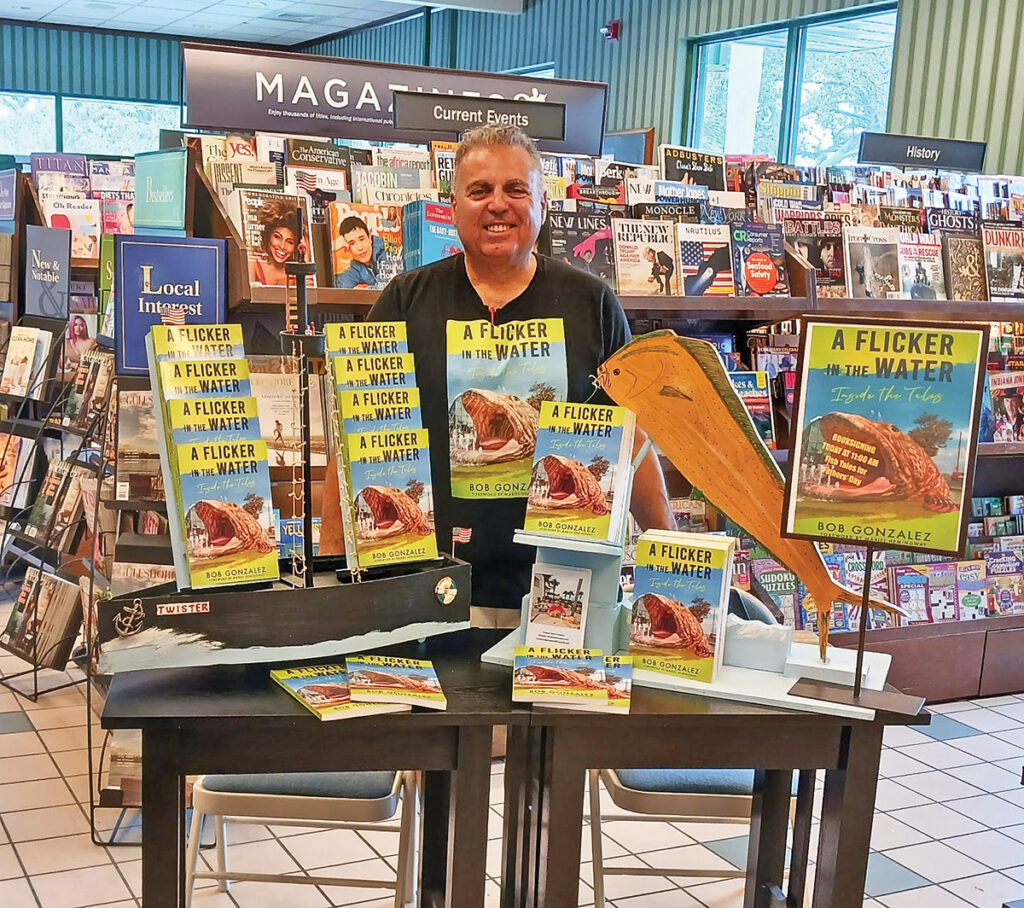 In 2023, local author Bob Gonzalez is making waves with his best-selling book, A Flicker In The Water. Inside the tales, Bob writes, "Neither fisherman or fish go through a full season undefeated, unless you are the 1972 Miami Dolphins."
A Flicker In The Water debuted as the #13 best seller in the sportfishing category and shot its way to #1 on Kindle Amazon. This work of mostly non-fiction sea adventure stories brings readers aboard the Twister, a fishing vessel in the Gulf of Mexico, to show the dramatic ups and downs of ocean fishing, a glimpse at a fisherman's lifestyle and the valuable life lessons they gain at sea.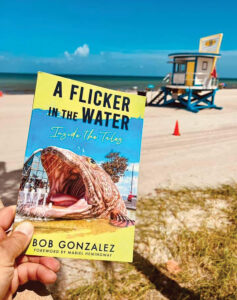 Told in a fun, engaging style, this book combines elements of drama, heroism and skill with humor making it a delightful read for the experienced seaman or landlubber alike. One reviewer said, "The stories are unique and original" and "Apart from being entertaining, the stories provide insightful messages and teachings. I really enjoyed sharing some of these tales with my children."
Bob Gonzalez grew up in Pennsylvania before moving to the Destin area in the early 1990's where he began to indulge in his passion for the deep sea and its inhabitants. Bob said, "After spending the better part of 20 years out on the water, I had a collection of stories I thought both tourists and locals could enjoy and hopefully learn a little bit from right from the comfort of their own home or under a beach umbrella." Mariel Hemingway, the granddaughter of Ernest Hemingway, liked "A Flicker in the Water" so much she wrote the book's foreword.
A Flicker In The Water can be purchased on Amazon, at Barnes & Noble or wherever books are sold. Or order directly through Bob's website: https://flickerinthewater.com. Bob also has autographed copies for sale at The Pretzel Twister at the Santa Rosa Mall in Mary Esther.
Bob is a frequent guest on Podcasts and is available for book signing and speaking engagements. You can reach him through his website https://flickerinthewater.com or at (813)-966-9885.