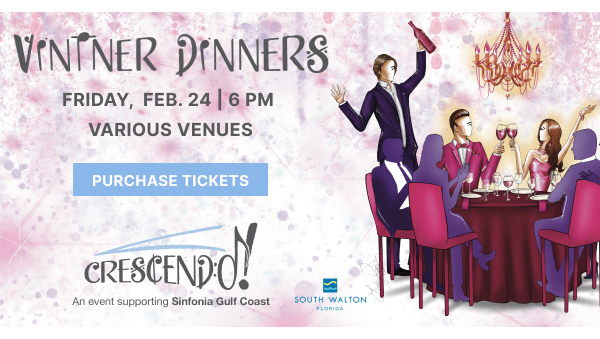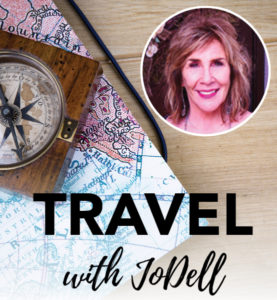 By JoDell Haverfield, Have Travel Memories
Clearly, travel is back in most of the world and the majority by far is family travel. I suspect it's because it took a pandemic to make families miss each other. While it's no surprise parents missed their grown children and grandchildren living more than a short drive away, it's a fact that even siblings missed each other. Family dinners, birthday parties, weddings – even funerals – were not an option. We couldn't visit one another in the hospital, much less church. All these events we took for granted. Many of us put off traveling to do later, when we have the time. However, far too many ran out of time. Covid 19 was a bitter lesson indeed.
On a brighter note, travel says, "Hello, I'm back!" Group and multigenerational travel has finally taken off! Every part of the travel industry has opened its doors to families, from grandparents to teenagers and parents with young children. Who would have thought a decade ago cruise ships would have roller coasters on them? Whether parents and grandparents are looking for activities they can enjoy with younger family members, or the kids just need a place to be kids, it's all out there.
I always believed taking kids to experience unique locales and far-flung cultures was equal to, if not better than, time spent in the classroom. I argued with my husband that our children could take their homework with them, but they couldn't take the actual experience of the journey to class. Even if you stay close to home, the kids will love it.
Here are a few of my picks for family adventures around the world.
Beaches in Jamaica or Turks and Caicos
Everything's included for everyone! At Beaches Resorts, adventure and excitement give kids the freedom to have a vacation of their own and parents the luxury to relax and enjoy themselves too, featuring every land and water sport, 5-star Global Gourmet, as many as 22 restaurants and 14 bars. With live entertainment and family size accommodations, when it's all included. All you have to do is pack!
Vacations well suited for family travel might be the British Isles
There are so many options that are great for families. Customize an itinerary that fits your families interests, like visiting a real castle with highly experienced tour guides who can highlight their towns and regions in ways that can really keep the interest of all ages. Do a self-drive and travel at your own pace. Visit the Giant's Causeway in Northern Ireland.
Nicaragua's over the top adventures
Nicaragua might not jump to mind immediately when thinking of family fun, but that would be a shame. Your family will want to lay claim to this hidden treasure. Rancho Santana, set between the Pacific Ocean and Lake Nicaragua, is a surfer's paradise with ocean view homes, villas and casitas, all with access to kids club, monkey viewing tours, sand-boarding adventures and much more included. Rancho Santana is just one family-friendly property, the type of place where you can build memories that will last a lifetime, where five beaches and a large forest blend to create a unique destination.
Family fun in Tampa
We all know that Florida is a perennial favorite with families. However, Tampa Bay offers endless waterfront activities. From exhilarating roller coasters to the local culture, Tampa is a premier destination and the perfect place to find adventures for all ages. Several of Tampa Bay's top attractions include Busch Gardens, where wildlife preserve meets theme park, including North America's tallest and the world's fastest and steepest hybrid coaster. Another amazing stop would be the Florida Aquarium or ZooTampa at Lowery Park, with its new Roaring Springs water ride that plunges visitors down a 30-foot drop or the Glazer Children's Museum and Lost Pearl Pirate Ship, a one-and-a-half-hour interactive experience that includes swashbuckling activities and water cannon fun.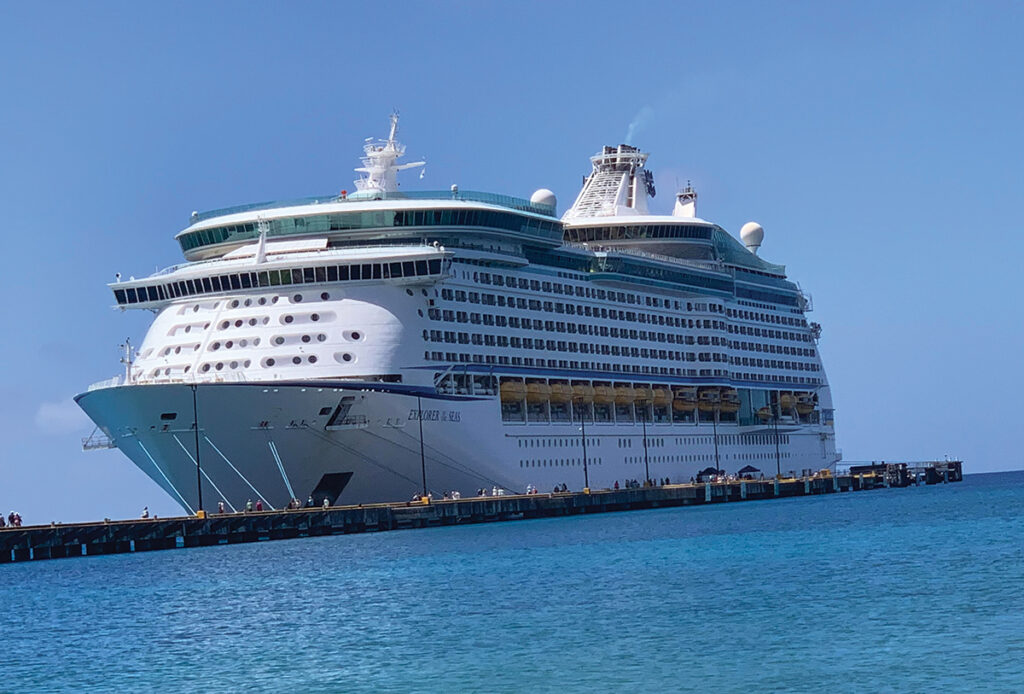 Cruise Lines Cater to All in the Family
If variety is the spice of life, when it comes to planning family and multi-generational vacations, it is an essential ingredient in the recipe for success. On a cruise there is something for everyone, from rock climbing to ice skating, surfing, golf, go karts, bowling, cooking lessons and even Broadway shows. I haven't even mentioned family-friendly tours and accommodations, and all of this is easy on the pocketbook too! What more can you ask for when it comes to planning your friends and family cruise?
Don't put it off. Spend time with the ones you love because you just don't know when you won't have the option anymore. Vacations make memories that will last!
Thanks for Travelin with JoDell CEO and Luxury Travel Advisor at Have Travel Memories Vacations. Visit www.havetravelmemories.com.