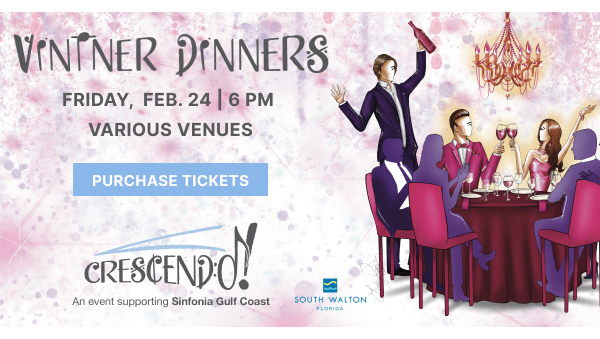 By Corleen Zieglar
The Davis-Sikes Post 296 American Legion family held the fifth annual Wreaths Across America event at Destin Memorial and Marler Family cemeteries Dec. 17. Members of each branch of the service laid ceremonial wreaths on the graves of a deceased member of the same branch. Retired Lt. Col. Dean Sharp emceed the event. Helen Peyton led the singing of the National Anthem. Marine Sgt. Dakota Rudolph of Palmer, Alaska, led the Pledge of Allegiance.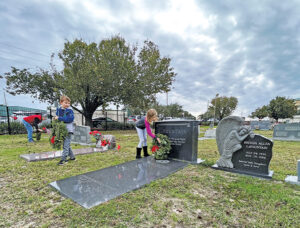 Army Sgt. 1st Class Josh Marshall laid a wreath for Army veteran Robert Charles Terrell, who served during World War II.
Marine Sgt. Benjamin Feliciano from San Antonio laid a wreath for Marine veteran Thomas E. Robertson who served during the Korean War.
Retired Navy Capt. Gary Windorst laid a wreath for Harold Lee Williams, who served during World War II.
Air Force Capt. Brent Dupree laid a wreath for Air Force veteran Wilbur Dean Withers, who served in both the Korean and the Vietnam wars.
Marine Sgt. Stephen Yaster, of Traverse City, Mich., laid a wreath in honor of all those serving in the Space Force, on the grave of Army Air Corps veteran Aubrey Douglas Jones, who served during World War II.
Coast Guard Boatswain's Mate Third Class Isabella Wolcott from Tampa laid a wreath for Coast Guard veteran David Henry Marler.
Marine Sgt. Craig Test, Jr. from Sharon, Pa., laid the wreath for the Merchant Marines on the grave of Julius Scheidl, Sr., who served during World War II.
Marine Gunnery Sgt. Jordan Horn from Jacksonville laid a wreath for the 93,129 Prisoners of War or Missing in Action.
Gold and Blue Star family members were recognized.
Volunteers laid wreaths on all the remaining 200-plus veteran graves. These wreaths are not decorations. They are a living symbol of the lives given for our freedoms. Each wreath is a gift of appreciation from a grateful America.
More than 3,400 locations around the world participated in the mission of Wreaths Across America to honor, remember and teach. To sponsor wreaths for the 2023 event, go to www.wreathsacrossamerica.org. Use location code FLDEMC and group code FL0665.
Checks made payable to Wreaths Across America can be mailed to Davis-Sikes Post 296 American Legion 311 Main Street, Destin, FL 32541.