One-of-a-Kind Exquisite Designs For Spring, Summer and "Beyond"
Beyond Measure Fine Jewelry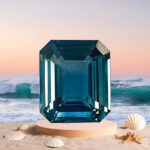 Let's design something for you for Mother's Day, Memorial Day or summer! With so much colorful variety like the colors of Destin, your only challenge is choosing. Whether you're shopping for a special gift to honor your Mom for Mother's Day, an engagement ring, or a patriotic piece, Beyond Measure is here for you.
Stop by the shop and try to decide which shape suits you best. Owner Ashleigh Woolly carries one-of-a-kind pieces with spring and summer coastal colors perfect for Destin such as a rare and exciting 4-carat, natural, no heat, teal Sapphire gemstone (pictured above)! Destin, is this our vibe or what!? In fact, Beyond Measure has tons of gemstones available in varying shades of teal for that coastal look! Want to stick to diamonds? Check out "Bubble Bands," stunning individually or for collecting and stacking! Intrigued? Specializing in diamond, gemstone and precious metal jewelry pieces, the Beyond Measure Jewelers' showroom, in its new location at City Market, is full of diamond and gemstone bracelets, rings, necklaces and earrings. Ashleigh is passionate about exquisite and custom-designed jewelry and selling it—especially engagement rings, wedding bands and working with couples, because "it is truly special to help people celebrate one of the biggest moments of their lives." You can trust your custom project to Beyond Measure Fine Jewelry, where a one-on-one exquisite jewelry experience is waiting!
(850) 424-7011
Facebook.com/beyondmeasurejewelers
beyondmeasurejewelry.com
Now accepting HSA and FSA Cards!
CRYO850 Performance and Recovery Center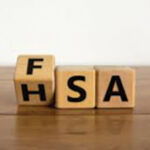 Health Saving Accounts and Flexible Spending Accounts provide tax free dollars for spending on your health. By using your HSA or FSA card, you can keep your body pain free AND free tax free! Do you have chronic pain from an illness, an old injury, or just general aging? Are you battling a new injury or recovering from a recent injury or surgery? While athletes use our therapies for better performance and recovery, pain management is the number one reason people visit CRYO850. We've won Best in Destin two years in a row, because we have proven therapies to offer relief! Moreover, we offer pain relief without prescription medication. Using the power of temperatures, light, compression and vibration, we have treated over one thousand Emerald Coast residents not only for physical pain but also for mental healing. Local physicians and mental health professionals refer patients to our center for adjunct healing to expedite the process and the referrals are growing. We are still fighting Big Pharma to get these drug-free services covered, but in the meantime, we can get tax free pain relief. If you or someone you love is struggling with physical or mental pain, ask about a custom service plan to start the road to healing. If you have questions about HSAs or FSAs, we're here to help!
Visit CRYO850 and make spring a time to focus on your wellness. Pre-register online at www.cryo850.com.
(850) 279-4145
Facebook.com/CRYO850
www.cryo850.com
Polished, Classy, Edgy, Inviting… for Yourself or Mom!
Pure & Couture Salon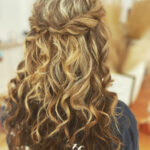 It's a beautiful thing when a career and a passion come together, says Adrianne Brackett, owner. "For me, it's not just about making our clients look and feel beautiful, it's about educating and sharing my knowledge with my team of stylists and our community." Pure & Couture offers a unique experience to make you feel welcome. Most guests say the atmosphere feels different. "I tell them, it's because we love our stylists, therapists and guests like family. Our relationship with you means everything to us." Whether you come seeking a product or a service, Pure & Couture wants you to experience the absolute best every time you visit. Did you know Pure & Couture offers bridal and special event styling?Adrianne's stylist team even offers on location services for weddings and other events. They would love to help you look fabulous on your special day! Pure and Couture Salon's team of stylists will listen to what YOU want. They'll work with your skin tone, face shape, lifestyle and budget. And they can transform your hair from ok to wow! Pure & Couture's hand-tied hair extensions are a game changer for eyes-on-you as you enter a room. This year, give mom the gift that keeps on giving with Pure & Couture's team of experts that can take her to summer with "pure" confidence. Or book a stylist for your special event. Be "purely" beautiful!
Now open – second location: Pure Collective Salon, 600 Grand Blvd., Suite 102.
(850) 424-3935 | facebook.com/PureandCouture
pureandcouture.com
Cheers to Fun, Unique Gifts!
Frill Seekers Gifts and Personalized Fabulous Finds

Looking for the perfect gift Mom or your BFF? For starters, a Champagne Nite Shirt will have her celebrating Mother's Day in super soft 100% cotton sateen fabric with pink trim and French cuffs. Add initials or a monogram for a pop of personalization.
Spiritual items make for a sentimental gift for Grammies and Mommies, too. Frill Seekers' custom porcelain ring boxes are a sweet gift for Grandmothers, mothers or besties, too! The box lid features a custom monogram and a personal note can be tucked inside.
It's no secret that moms love to write notes and letters. Plan ahead and order a set of notecards, notepads, stationery or calling cards engraved with her name and monogram. Your Mother will fall head over heels for a fragrant Volcano scented candle by designer Capri Blue. With its familiar citrus and sugar Volcano scent and cult following, it will fill her home with the simple pleasures in life.
Frill Seekers can even make a gorgeous gift basket, filled with the treasures and treats you select. Call in with a price range or simply visit the store and pick out the items you'd like to include. Free gift wrapping, too! Shopping online is also an option. Complimentary signature gift wrap and shipping for any occasion. Start shopping now: FrillSeekersGifts.com or visit the store M-F 10 a.m.-5 p.m. or Saturdays from 10 a.m. -2 p.m. Visit the shop in City Market Bayside or visit FrillSeekersGifts.com. Open Monday-Friday, 10 a.m. to 5 p.m. and on Saturdays from 10 a.m.-2 p.m.
(850) 460-2700
facebook.com/FrillSeekersGifts
frillseekersgifts.com
30A Mansion For Sale
Be On The CoastTM Real Estate Group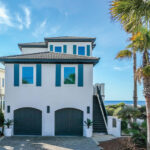 Imagine waking up to the sounds of waves crashing on the beach, the salt air fills the room as you open the doors to your beachfront balcony and listen to the gulls flying by in the distance. That's the type of morning you could have on 30A, every day, at the Emerald View on 30A, now on the market and available for purchase.
When you own a home like this luxurious three-story Gulf front, six-bedroom home, you can soak up the sun at sunrise and toast a day well spent at sunset. Towering over the Gulf of Mexico with breathtaking beach views from each of the home's three levels, this home's design is spacious, with an open floor plan for relaxing and entertaining, whether it's extended family for summer vacations, dinner parties with friends or sunset watch parties. A separate carriage house offers additional sleeping quarters with stunning west facing beach views.
Beachfront homes are the most sought after property type along 30A and they sell fast. "Families are looking for multi-generational beach homes – places where the owner can bring their grown children and grandchildren and all stay under one roof, enjoy the beach and make memories day after day," says Realtor Brian K. LoCicero, founder of the Be on the Coast Real Estate Team at Keller Williams. Brian's new 30A listing pictured above, MLS #917390, is being sold furnished.
To schedule a showing or for the full listing, call (850) 739-3800 or view 30A homes for sale now at BeOnTheCoast.com.