Hits: 0
By Zandra Wolfgram
Sinfonia Gulf Coast continues its tradition of "redefining" the symphony experience as it enters its 18th season. With a mission to entertain, educate and inspire the Northwest Florida Gulf Coast, the region's only fully professional symphony orchestra, led by Music & Artistic Director Demetrius Fuller, presents a stellar lineup of concerts for 2023-2024.
From A-list guest artists including Broadway, film and TV star Laura Benanti and leading man Brian Stokes Mitchell, to the soulful sounds of Trombone Shorty & Orleans Avenue and classical saxophonist Steven Banks, plus Jurassic Park's adventurous film score concert 65 million years in the making, this season surely has something for everyone.
"We welcome everyone to join us for an innovative and entertaining season of music," says Demetrius. "Gathering with friends and family to enjoy a shared live musical experience is magical. We hope the fact that proceeds from our events benefit Sinfonia Gulf Coast and its music education programs, will make supporting our season even more rewarding."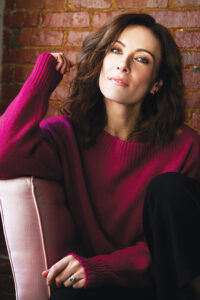 Season 18 kicks off with the annual Sinfonia Cabaret at Seagar's, featuring Tony Award-winning Benanti on Wednesday, Sept. 27, at 5:30 p.m. Known for her brilliant performances in iconic musicals like "The Sound of Music" (Maria), "Into the Woods" (Cinderella) and "Gypsy" (Louise), as well as TV and film ("The Sound of Music Live!," "Life & Beth," "Worth," "The Gilded Age" and more) her brilliant vocals and diverse repertoire will captivate you as she performs your favorites from the American Songbook to Broadway's best in a one-night-only concert. Tickets for "An Evening with Laura Benanti" are $295 per person and include valet parking, a sparkling wine reception, a four-course meal prepared by Seagar's executive chef Fleetwood Covington, wine and all gratuities.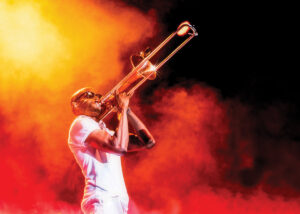 The excitement continues Saturday, Nov. 4, at 6 p.m. with Sinfonia Gulf Coast's Gala Event staged in the Juniper Ballroom at Hotel Effie in Sandestin: "Trombone Shorty & Orleans Avenue," live in concert. With a fusion of funk, soul, R&B, and psychedelic rock, Grammy-nominated it will deliver an explosive performance that will make you move. Tickets to this one-night-only evening are from $250 per person and include valet, reception, silent auction, dinner, performance, taxes and gratuities. Preferred seating and tables of 10 are available.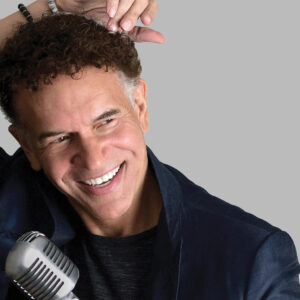 Celebrate the Main Stage concert season with "Holiday Pops" Friday, Dec. 8, at the Destin-Fort Walton Beach Convention Center in Fort Walton Beach. Dubbed "the last leading man" by The New York Times, Brian Stokes Mitchell is a two-time Tony Award-winner with a versatile career spanning Broadway, television, film and concerts. Receiving critical acclaim and awards for his performances in "Kiss Me, Kate," "Man of La Mancha" and "Ragtime," Stokes has collaborated with renowned conductors John Williams and Gustavo Dudamel for performances at Carnegie Hall and the White House. You may remember him as Trevor in "The Fresh Prince of Bel-Air."
Sinfonia also introduces Toast 'n Jam, a new concert series, held at the Henderson Beach Resort in Destin. Sunday, Dec. 3 will feature Time for Three (Tf3) and Sunday, Feb. 11 will showcase the Brubeck Brothers Quartet. This fun new series includes valet, elegant brunch fare with a Bloody Mary & Mimosa bar.
Main Season concert tickets are on sale NOW! Prices vary per event, ranging from $15 to $75 per person. Special savings are offered to active-duty military and students with proper ID. Purchase and download tickets online or call the box office at (850) 460-8800.
Proceeds from all events benefit Sinfonia Gulf Coast and its music education programs, which include musicians/guest artists in schools, free orchestra concerts, bus transportation for students, the Sinfonia Youth Orchestra program, Arts in Medicine with Sacred Heart Hospital on the Emerald Coast, Link Up concerts with third through fifth grades in participation with Carnegie Hall's Weill Institute of Music, the annual Paint the Music Project and more.
For more information or to purchase tickets, go to SinfoniaGulfCoast.org and call (850) 460-8800. To volunteer, email Sinfonia at info@sinfoniagulfcoast.org or call (850) 460-8800. Follow Sinfonia Gulf Coast on Facebook, Twitter, and Instagram. Join us and be a part of the conversation using #SinfoniaGulfCoast.