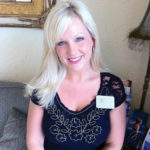 By Krisy Anderson, Owner
It's the month for Mother's Day, so I want to dedicate this column to all the busy moms trying to make it happen—moms have it tougher than most people who work day jobs. Sometimes as moms, we start to prioritize things like skincare less, especially in busy seasons. I understand it can be a struggle; so, adhering to some simple skin care tips can go a long way in keeping a healthy glow and alleviating stress while juggling your busy schedule.
#1 Have a Simple Skincare Routine.
When you have so much to do and so little time, keep it simple for day and night. The thing I love about this routine is that it is SO fast.
A.M.
Wash with Botanical Cleansing Milk (usually in the shower to save more time).
Spritz face with Botanical Toner (right out of the shower).
Apply moisturizer/sunscreen.
Bam! Ready to go (or apply makeup).
I follow it up with my Jane Iredale Makeup for a clean, healthy look.
Note: Botanical Cleansing Milk and Botanical Toner are both organic with the beautiful stabilized Aloe Vera which is wonderful for all skin types. Our Jane Iredale makeup is easy-to-apply and includes sunscreen.
P.M.
Remove makeup with Botanical Cleansing Milk.
Spritz with Botanical Toner.
Apply a moisturizer such as Vital Essence with Aloe, Hyaluronic Acid and vitamins A and E—a good one for all skin types.
Apply Renewing Serum.
Apply Vitamin C Serum (for anti-aging)
There is no need to wait between each product. I layer them all on one after the other and it takes just minutes. I also spread any extra product down onto my neck and the backs of my hands.
#2 Dedicate Time to Self-Care.
Moms are the most deserving of a self-care day and stress can age us quicker. So, try to take a couple of hours when you can and de-stress. Put on your favorite music, pour some wine or schedule a spa day at Beverly Hills Day Spa where you will pampered. (Tell your family this is a great gift for Mother's Day!) There is nothing better than relaxing while also exfoliating your skin and anti-aging. And you will operate much better during the busy times when you've had some relaxation time.
#3 Keep Yourself Hydrated and Nourished.
What you put into your body affects the appearance of your skin. Make sure you are drinking enough water and staying well-nourished so that your skin can maintain that healthy glow. Well-hydrated skin shows fewer signs of aging, has a more natural glow and will be less irritated. It is recommended to drink about three liters of water a day, so grab your favorite water bottle, and make sure you have it with you everywhere you go.
I am happy to help you customize a simple home-care system that works well for you. Schedule an appointment with me at Beverly Hills Day Spa. Call me at (850) 654-8544 or visit beverlyhillsdayspa.com.