Hits: 0
Contrary to what many believe, it is still a great time to buy or sell real estate.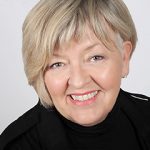 By Gail Pelto, Realtor
What I and other professional real estate agents are noticing is that many residential buyers have been shying away from making a purchase and many have said it's because of the rise in mortgage interest rates. However, what we forget is that the average interest rate over the last 40 years has been around 7 percent — which is exactly where they are now. In my opinion, this is actually a great time to buy! Why, may you ask? For one, you're probably not going to compete with multiple offers like buyers had to do over the last two years (and many of them paid over market value to win the bid). So, if you are in a place where you can afford the mortgage payment, then buy the house! Think about it, what could happen if the interest rates have a significant drop? Will you be competing with multiple buyers again? Will that drive prices up, again? Maybe. Instead of going through all of that, buy now and when interest rates come down, you can refinance!
And for all the sellers out there, if you're wanting to sell, it's still a great time to sell. The inventory of available houses may have gone up. However, it is still lower than pre-pandemic times. Also, the number of days that a residential property is on the market for sale before going under contract, albeit longer than the last two years, is still significantly lower than the pre-pandemic average in 2019 which was a great real estate year! In 2019, the average CDOM (Cumulative Days On Market) was 91, in December 2022 it was 62. Property is still selling and the median sales price in December 2022 was 5 percent over the same time period in 2021.
We've had a wild real estate ride over the last two years and the real estate market is still good in our area. We just have to get used to the good "norm" and not the recent craziness.
The real estate sky is still… not falling.
If you have any questions, or wish to chat with me about real estate, then give me a call at (850) 374-0454. I'm here to help!