Hits: 0
Your home is a significant investment, and preserving its value is crucial. At Window Hero we understand your home's importance and offer a comprehensive range of services to maintain its pristine condition and provide our customers peace of mind. With expertise in house washing, roof washing, gutter cleaning, solar panel cleaning, pressure washing of hardscapes and interior/exterior window cleaning, we are the protection your home needs.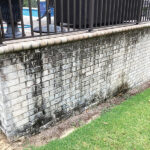 Over time, rust stains, dirt, grime, mold and mildew accumulate on your home's exterior to include its roof and hardscapes, damaging its appearance and structure. Our house washing techniques and solutions restore your home's beauty, safeguarding its paint and siding. Roof washing eliminates these nuisances extending the roof's lifespan and avoiding costly repairs.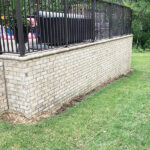 Clogged gutters pose a risk of water damage to your home's foundation, siding and landscaping. Our skilled team ensures debris-free gutters, enabling proper water flow and preventing potential issues. Gutter guard installation provides a long-term solution and can be more cost effective.
Regular cleaning of solar panels is essential for optimal energy output. Our heroes will remove dirt, dust and grime, maximizing the efficiency of your panels.
Driveways, walkways, steps, patios and decks accumulate dirt, stains and mold growth, diminishing their appeal and safety. Our pressure washing service rejuvenates these surfaces, restoring their appearance, ensuring durability and eliminating slippery steps.
Our professional window cleaning service ensures spotless, streak-free windows both inside and out, enhancing your home's aesthetics and improving natural lighting.
Protecting your home investment is a priority. Window Hero delivers exceptional results through our comprehensive services to safeguard your property's value, beauty and safety.
Invest in the protection of your home worth 100's of thousands. Contact Window Hero today at (850) 601-9609 for your own hero to preserve and maintain the integrity of what is often your largest investment.