Hits: 0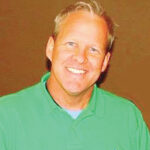 By Will Estell
If you consider yourself an automobile connoisseur of any depth, it's almost certain you could probably guess the cars that would make up a list of this title, simply based on common knowledge of what is and isn't a real sports car and what does and doesn't make economic sense for the average person to daily drive.
You wouldn't, for example, populate a sports car list such as this with the likes of modern-day Camaros, Mustangs, BMW 4 series coupes or Audi A5 Cabriolets—though all of those are great vehicles in their own right, and some I've even owned and appreciate. However, those all fall into the GT (Grand Touring) category, and even with brute power and only two doors, they aren't really sports cars.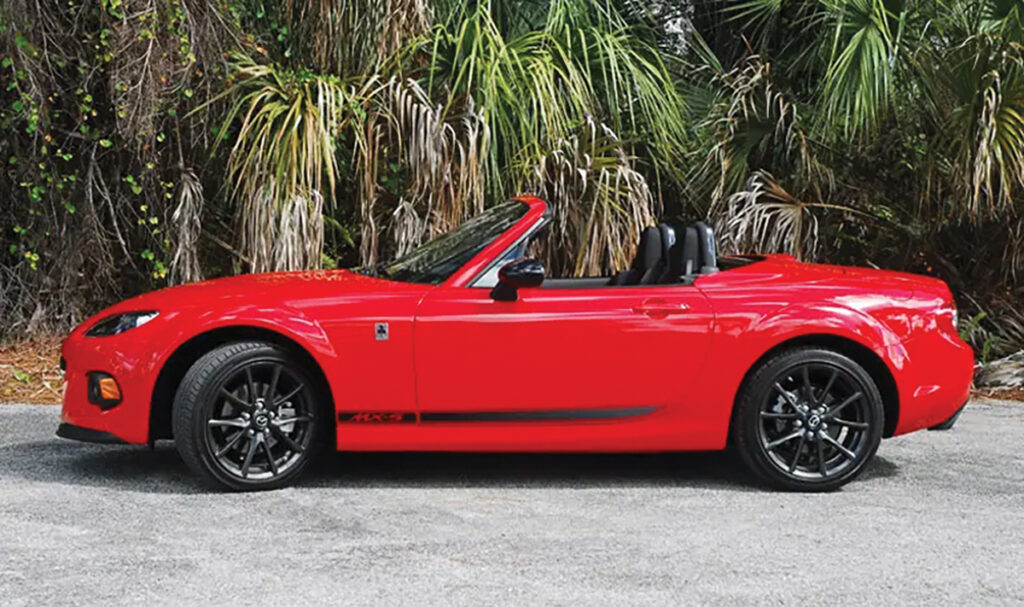 At the other end of the spectrum, as much as I can appreciate the more exotic makes, you can't include anything made by Ferrari, Lamborghini, McLaren, Lotus or a host of other makes on this list. Mostly because even as true sports cars they can't be had for the $50,000 ceiling here, and even if they could I couldn't—with good conscious— suggest anyone try to daily drive anything that has $25,000, 15,000-mile service requirements or (insert used $30,000 Maserati's here) has a high probability of developing a new problem on the roundtrip to Fresh Market or Starbucks.
In Part 2, we take a look at FIVE tried and true sports cars that are both priced accordingly and have a reliability record that leads to the makings of a great daily driver that won't break the bank or live at the shop.
Mazda MX-5
When it comes to true-to-the-definition sports cars there's not much debate among auto aficionados about which one brings the most smiles per miles and dollars: It's almost always hands down Mazda's classic Elan inspired MX-5 roadster. There is a reason more MX-5's are raced on tracks every weekend than any other car in this country. And it's the same reason that the MX-5 is about the only sub-$40,000 car (new) that the same guy who owns a Porsche 911 GT3, classic Ferrari 328 or Lotus Esprit would still choose to buy for his fun-to-drive, dependable ride, while he keeps the miles off the more expensive car candy.
Besides being one of the only new(er) cars that still maintains that basic analog, driver-at-one-with-the-road sensation, the two most recent iterations of the MX-5 (internally the NC and the ND cars) provide enough room and comfort (this isn't a Mercedes, however; you're supposed to feel the road under those 45 series tires) to make them great daily drivers – top up or down.
For years, test drivers and auto editors at the likes of Automobile, Road & Track and Car & Driver have called the MX-5 one of the greatest sports cars money can buy. And a lot of that is because you can drive these cars way closer to their limits, revving to 7,000 RPMs, taking sharp S turns at 80 mph and genuinely "driving," whereas you can't really do that, on a daily basis, in most of the much more expensive, and powerful, sports cars available.
I'd suggest an NC, from 2012 to 2015, in the highly desirable PRHT (power retractable hardtop) with a 6-speed manual. And if you can find one, a Club edition, with all of the above mentioned, plus the larger wheels, unique front fascia, rear splitter, along with Bilstein shocks and strut tower brace. If you prefer the look of the newer, 2016-present, ND cars, then you can still get in a nicely equipped 1- to 3-year-old version for well under our price point for this article. Either way you go, the cars are ultra-dependable, low cost to maintain, get decent mpg, and will almost certainly be one of the most thrilling and rewarding cars to drive… no matter what other cars you may have owned.
BMW Z4 and Toyota Supra
The Toyota Supra doesn't need much of an introduction to the car-obsessed crowd. Even though it resurfaced in 2019, after a 17-year absence, the Supra was an immediate hit, with long waitlists for those sports car fans in line to order one.
Similarly, the BMW Z4 has always been a popular choice for the Euro sports car crowd looking for a sporty, but comfortable, drop top with some pedigree and overall good performance. This is still the case, though the newest generation of the Z4, the G29, shares its platform with the new J29 Toyota Supra, and both are manufactured at the same Austria facility.
Though the J29 Supra and G29 BMW Z4 may be brothers, they're definitely not identical twins. Each has its own personality. The BMW doesn't get a manual transmission option, like the Supra, and the handling isn't as precise and sports oriented as the Supra's rear-wheel drive layout. The turbocharged 2.0 liter inline 4 (shared by both makes) is a torquey engine with plenty of growl and good punch for most drivers. There's also the option to move up to the B58 3.0 liter, which really makes each car a small rocket. However, I believe the lighter weight and slight benefit in agility make the turbo 4 a better choice for anyone wanting more of a true driver's car in the Bimmer or the Supra.
Between the two, it's safe to say most diehard sports car fans would likely choose the Supra, while many of their wives or girlfriends would probably choose the Z4. Either way you go, you get a great daily driver that should prove to be economical to maintain.
Toyota GR 86 and Subaru BRZ
This Toyota-Subaru sports car duo has become an immensely popular and dependable choice among many car enthusiasts looking for a fun ride they can actually drive daily. With four seats (at least kiddie back seats), decent trunk space and a great revving, naturally aspirated boxer-four, the Subie BRZ, and its Toyota GR86 twin, offer a whole lot of bang for your sports car bucks. And just like the Mazda MX-5, have proven to be about the most fun you can have in a small, rear-drive car under $50,000 new. Did I mention both the newest iteration of the GR86 and the BRZ come standard with manuals? As any self-respecting sports car driver would only have it that way.
The second generation of these two cars started with the 2022-year vehicles, and with the new design elements, also brought a bump in horsepower and torque, while maintaining the previous iteration's remarkable handling, dependability and daily drivability. Whether you go for a first generation or spring for a 2022 forward car, you're sure to love the true sports car feel and handling of either badged twin in this duo.
Will Estell is a writer, media entrepreneur, occasional actor and coastal real estate professional with over 600 published magazine features in an array of genres. Over the past 25 years, Will has been instrumental in founding 12 new magazines from concept to fruition, while also serving as editor for numerous others. Originally from the backwoods of rural Mississippi, Will is a father of three who splits his time between Destin and Navarre, along with his wife, ABC 3 news anchor, Laura Hussey Estell. Will is a regular contributor to Life Media's publications and, in his free time, likes to play with cars—real ones.