By Tamara Young, City of Destin PIO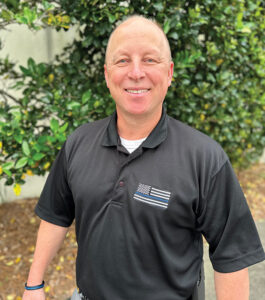 Troy Williams, the City of Destin's new Code Compliance Director, recently retired after serving more than 26 years as a police officer with the City of Portage, Ind. During his career, he served in numerous capacities including as a patrol officer, patrol supervisor, field training officer, Police instructor, less-lethal instructor, undercover narcotics officer, SWAT Team member and school resource officer. He also served as chief of police for eight years. Prior to this, Troy spent six years in the U.S. Marine Corps, attaining the rank of sergeant.
Troy earned his bachelor's degree in criminal justice in 2001 from Indiana University Northwest and is working on a master's degree in homeland security and emergency management through Purdue University Global.
Williams and his wife, Carrie, have four adult children.
"I'm very excited to be part of Team Destin," said Troy. "I have been on the job two weeks now and everyone at City Hall and the various departments has been truly welcoming and extremely kind. I don't know what a Destin resident's experience has been with code compliance in the past, but I want to assure you that I come here looking to immerse myself in your city and provide you with a level of professional service that you deserve. We've already made substantive changes within the Code Compliance Department and, going forward, I'm certain you will see the fruits of our labor, drive and love for this city."