Hits: 0
I can still remember how the excitement felt every week, every game, every time.
The chills and tingling would come over me without fail as the National Anthem played just before kickoff. It was an experience I have always treasured.
Playing football is a very unique, one-of-a-kind thing. Although my playing days are now well in the rearview mirror, the sport we call football is still very special to me. It truly is the ultimate team sport.
The cool thing is just how many passionate, loyal, die-hard football fans there are and, as I've come to learn over these past eight years, especially here in the South.
Friends, now that September is here, it's time again to put that jersey back on and gather together at our favorite local sports bars and restaurants to celebrate the season! Football Season that is…
Here are a few of my favorite game day venues. I recommend you try them all!
AJ's Seafood & Oyster Bar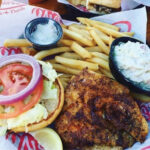 Since 1984, AJ's Seafood and Oyster Bar has been serving cold Gulf Coast oysters and cool libations. What began as a popular local hang out known for fresh oysters and cold beer has grown into one of the most iconic "hot spots" on the Destin Harbor. From its humble beginning shucking oysters off the deck behind a small trailer on the Destin Harbor, it has grown to four locations along our Emerald Coast, serving fresh seafood, live music and exciting water activities in the Destin area. Attention all die hard football fans, AJ's boasts the one and only Jumbotron on the Destin Harbor. AJ's serves up delicious daily specials, mouth-watering drinks plus entertaining live music all month. Don't miss any of the action just come on down to AJ's Seafood and Oyster Bar all season long… Come join for an amazing view of the Harbor, lots of food, drinks, friends and fun, and a football-watching Jumbotron experience like no other!
(850) 837-1913
116 Harbor Blvd.
ajsdestin.com
Austons on 98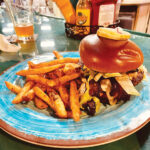 Offering an amazing raw oyster bar and the best happy hour in town, Austons is the place to be and home of the 102-foot bar, including 32 beers on draft. Some of the specialties include little neck clams, freshly shucked raw oysters, New England-style clam chowder and jumbo shrimp cocktail. With big screen TVs all around and football season upon us, there's no bad seat in the house. So, come by and watch the games all season long. Happy Hour Specials from Monday-Friday, 2-5 p.m., $2 off all bar drinks and Monday-Friday from 3 p.m. – 5 p.m. $3 off a dozen raw oysters. Bucket Specials All day every day. Auston's on 98 is open daily from 11 a.m. to 9 p.m. and features its own "Real Deal Nashville Hot Sauce." View full menu at austonson98.com.
(850) 842-3200
125 Poinciana Blvd., Miramar Beach
Austonson98.com
Boathouse Oyster Bar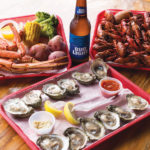 Oysters, live music and a local vibe, the Boathouse is where the locals go with live music every night. Located in the heart of Destin on the Destin Harbor, the Boathouse specializes in making oysters a delicacy. Boathouse's gumbo recipe was written by Mama Gumbo herself. And, of course, the oysters are raw, steamed or baked, just the way you like 'em. The first Friday of each month, The Boathouse hosts locals on the Destin Harbor from 5-7 p.m. Listen and move with live entertainment daily. See ad for bands and times. Music schedule subject to change. Follow on Facebook for updates.
(850) 837-3645
288-B Harbor Blvd., Destin
Boathouseoysterbardestin.com
Tailfins Waterfront Grill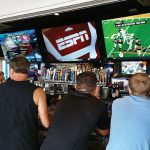 Hey football fans, Tailfins Waterfront Grill is calling you…That's right y'all Destin's favorite season is here and there's not a better place in Destin to come and watch your team play.
Looking for a locals' favorite breakfast? Start your day off right with Tailfins breakfast from 8-11 a.m., seven days a week. Enjoy a classic breakfast with bacon and eggs, a seafood or Cajun omelet and even a kid's smiley pancake. Be sure to order up a round of mimosas and bloody marys. Watch Tailfins' sushi chef create right in front of your eyes. Enjoy some of your favorite food and drinks, including sushi rolls and sake bombs, scrumptious early bird dinner specials Monday to Friday, 4-6 p.m. Happy hour from 4-6 p.m. Monday through Friday, featuring $20 domestic bottle buckets, $5 house wines and well drinks and $5 Long Island iced teas. Live music on the docks. Tailfins is a go-to destination for sports watching featuring more than 70 big screen TVs. Be sure to check out the new Video Wall upstairs, possibly the largest indoor TV on the harbor.
DAILY CRUISES: Introducing Tailfins Island Adventure! Departures seven days a week aboard "Always Workin'," Tailfins' 45-foot-long cruiser, and "Talk of Town" Tikis, Tailfins' newest, one-of-a-kind tiki boat. Both feature on-board restrooms and certified captains. Talk of the Town tikis are the only Coast Guard certified Tiki boats in the United States! Enjoy the Destin Harbor and Crab Island like never before. Choose between the three-hour tour, sunset cruise or Thursday night's spectacular fireworks cruise. Book online: tailfinsislandadventure.com.
(850) 842-3333
On the Harbor in Destin, 172 Harbor Blvd.
tailfinsdestin.com
Tequila's Sports Bar & Grill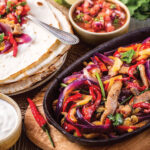 Did someone say Margaritas? Tequila's Sports Bar and Grill is a local favorite, with world class, jumbo-sized margaritas, Mexican food favorites inspired by years of tradition and authentic spices such as the Tequila's Plate, chili con carne, The Three Amigos and the new Master Parrillada – a unique fusion of sports bar food and delightful Mexican dishes. Football season is here, so don't miss a game all season long. Celebrate Taco Tuesdays with 2-for-1 margaritas. Lunch specials are offered Monday-Friday for $8.99. "Our love lies in the food we make and the connections we create with our customers every day," says Oni, Tequila's owner. "Our goal is to have the widest selection of tequila brands in town. You're sure to find your favorites here." Open seven days a week for lunch and dinner or call ahead to place your take out and to-go orders.
EAT. DRINK. FIESTA!
(850) 279.6402
11225 U.S. 98 W., Miramar Beach
Tequilasmiramarbeach.com
Get the 2023 Football Schedules and Highlights:
SEC and ACC Football Schedules