The Rotary Club of Destin will hold its annual Cajun Crawfish Bash Charity Fundraiser at The Towne Centre at Seascape with co-host Mezcal Mexican Grill on Friday, May 19, 5:30-9 p.m.
This fundraiser is designed to help further education and help eradicate hunger by supporting the Destin Rotary Club Scholarship Fund and local nonprofit organizations such as Food For Thought, Harvest House, Boys & Girls Club of the Emerald Coast and Mattie Kelly Arts Foundation.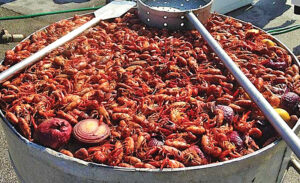 The Rotary Club of Destin is known for serving up the best Cajun crawfish, libations and live music. Back by popular demand is Fais Do-Do Band, performing its unique genre of zydeco music. Integrating a blend of R&B, soul, brass band, reggae, hip hop, ska, rock and Afro-Caribbean, attendees are guaranteed to be dancing! You can also enter an incredible raffle drawing and/or participate in a silent auction for themed packages from beach activities, bourbon baskets, concert tickets, golfing, restaurants, a grilling package including a Kamado Joe grill, and vacation stays – all to help fund the growing needs of the club's charitable causes and making a difference in our community.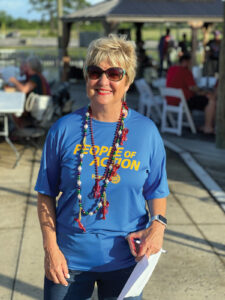 Suitable for families of all ages and open to the public, Destin Rotary volunteers will dish up fresh crawfish from Louisiana with the traditional potatoes, sausage and corn on the cob. For kids and those who don't crave crawfish, there will also be grilled hamburgers, hot dogs and chicken available. A Kid's Zone will be onsite with activities for children.
Tickets are $40 per person for a large flat of crawfish and fixings, $50 for All-You-Can-Eat crawfish and fixings, and $15 for children or a non-crawfish meal; kids age 3 and under are free. Each ticket includes one free drink (beer, margarita, soda or water). Tickets can be purchased online at eventbrite.com, Lori@LifeMediaGrp.com, Rotary Club of Destin Facebook page or from any Destin Rotarian.
The Towne Centre at Seascape is located at 80 Seascape Drive, Miramar Beach (one mile west of Silver Sands Premium Outlets).
Sponsor benefits include reserved seating, dedicated food servers (no waiting in the food line!) and free drink tickets. Email dmoniz@handfirm.com if interested.